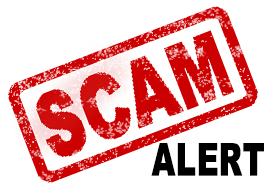 We are getting bombed by companies selling Facebook likes lately, particularly from a group called SuperbSocial.
If you value your business Facebook page and reputation - don't buy likes. These systems often work by hijacking other people's Facebook pages to "like" yours.
The catch is - when these people start getting your news feeds - they get very angry with YOU!
If you participate in this scheme, expect negative business reviews and negative comments from people who have been hijacked to like your page.


Paying a 3rd party for likes only funds their unethical practices (like buying a stolen watch or goods).


40 genuine likes is far better than 1040 of fake likes.


These practices are against Facebook policies - your page could be banned.


Don't lie to your customers about your popularly. Be honest.


You cannot evaluate your Marketing strategy if the Like statistics are fake. It becomes impossible to optimise your efforts and returns on advertising expenditure.


You can tell when business buy likes - there is very little feedback from followers. With 1000 likes, you would expect at least 100 people to be talking about it, and at least 10 comments.
If you want to boost likes on your page - consider Facebook Marketing and Google Adwords. We are also available for ethical online marketing if you need a specialist.
Here is a copy of a particular scam letter...
"Hello, my name is Morty Goldman;
I just stumbled upon your site - www.organicwebs.com.au - I'm sorry to write in such an odd manner, I thought to call you but I didn't want to take up your time. What I have to say may be of great interest to you. Did you know that an overwhelming majority of businesses, organizations and celebrities buy likes and followers? What, you thought your competitor's likes and followers are organic and naturally gained? Ha ha. Just recently Gangman Style reached a record 2 billion views. Now imagine the scale of Gangnam Style's popularity being applied to your business! This is exactly how I deliver results to my clients - and I assure you that you'll be overwhelmingly pleased with the outcome."