Domain renewal scams are becoming increasingly common in Australia.
When OrganicWebs registers the domain, we use our office address to help screen out some of these scams. But the scammers can find your address usually from the contact page of your website and will send mail to you directly.
This is a scam from Domain Register Pty Ltd, who send what appears to be an invoice for a domain renewal. This invoice is generally for a domain which is similar to your existing one, eg if you own domain.com.au, they've sent you an invoice for domain.net.au.
They hide the following in the fineprint:

The fineprint reads "This is an invitation to register, disregard this letter if you are not the proprietor or if you do not wish to register.", which is in very small grey text on a grey background. The cost of registering the domain is far higher than nearly every registrar in Australia, meaning you will end up paying significantly more for a domain that you don't need.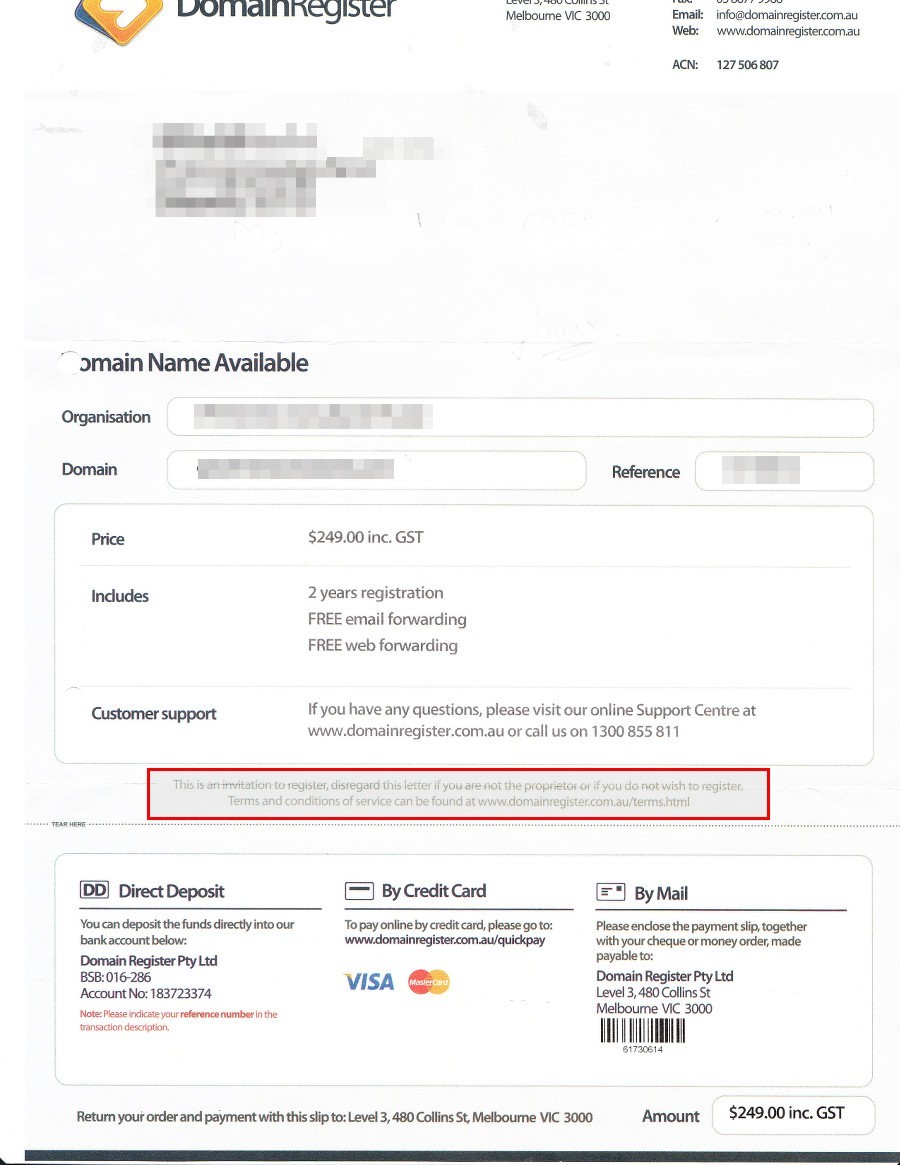 If you are an OrganicWebs customer and you receive a Domain Renewal invoice from a third party (other than OrganicWebs), don't pay it. Instead, get in touch with one of our support crew to confirm its authenticity.